Appointment
Schedule a Complimentary inspection of your place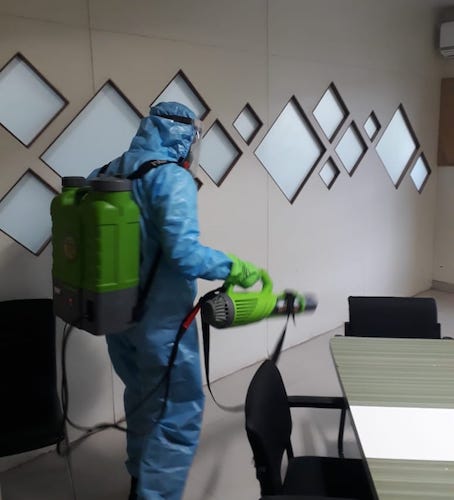 COVI

PROTECT

Schedule a COVID-19 Protection Now!
With a steadfast commitment to integrity, public health and the environment, Go Green aspires to be the leader in modern, preventive pest management. We accomplish this by harnessing the power of technology and innovation to protect the Customer, property and the natural world, while providing a caring and safe workplace for our employees.
Mission & Vision
Mission
To provide Green Pest management solutions to our clients with highest level of integrity, customer satisfaction and safety.



Vision
To become a most trusted pest management company to provide peace of mind to our community by protecting and preserving health and property through state of the art services.
Quality
We ensure our services complies with all national and International Standards.




Our Service
We offer a wide range of Effective Services to resolve the root cause of the pest infestation.
Follow us on Social Media